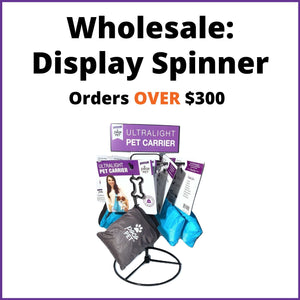 If your order totals $300 or more, add this item to your cart and we'll include a free countertop spinner!
(If your order is less than $300, click here to purchase this display for $20)
The best way to display your PocoPets for optimal customer interaction.
Our 4-hook countertop spinner holds up to 12 PocoPets.