5 Ways To Celebrate Valentine's Day with your Dog
Think Valentine's Day is just for humans? Bark again!
We all know the love of our four-legged furry friends is the truest kind, so don't miss out on this chance to show them how much you love them. 
It's likely true dogs don't understand the concept of "holidays" - for them, every day is the BEST DAY EVER - but Vday is another opportunity to deepen the bond between you.
Here are our top 5 tips on sharing this lovey-dovey day with your furrry BFF:
1. Go to a dog-friendly coffeeshop, cafe, or brewpub
Not only will they appreciate getting out of the house (always a treat during the dreary winter), chances are high they'll get lots of scritches and belly rubs from all the other patrons, who are now their new best friends.

And since dog-friendly businesses are almost always outdoors, you'll have a safe & healthy doggie date!


2. Netflix & Cuddle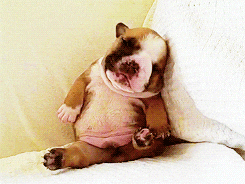 Sure, you probably do this all the time already - but for Valentine's Day, do it on purpose.
Make yourself a big bowl of popcorn, and pour some yummy dog treats into a bowl.
Arrange a cozy blanket nest for your pup, and settle in for a few hours of absentminded belly scritches - while watching a movie (you) and munching the treats (them).


3. Eat dinner together
Seriously, have you ever done this? We hadn't - and now we're big fans!

Max von Schnoodle eats near the floor, and we're way up at people-level - a neck-craning height for such a little pupper.

So grab your plate and plop down near them! They may give you that "I'm confused" sideways head-tilt at first, but can you blame them? 


4. Give a gift from the heart
We all know you can't give a heart-shaped, satin-lined box of chocolates to a dog, but you can still spoil them rotten. 
Buy them a PocoPet Ultralight Pet Carrier and clip it to their leash, and the next time you go for a walk, they'll feel safe, secure and loved knowing you're ready to take good care of them if they need a little help.


5. Give them a massage
We all need to relax, and that includes the four-legged furry ones among us.
Massage is especially helpful for older pups, who may be stoically living with arthritis or pain from previous injuries. 
And because we couldn't choose just one animated gif to include in this section, this amazing gallery of animal massages is our Valentine's Day gift to you - this is how much we 💜you!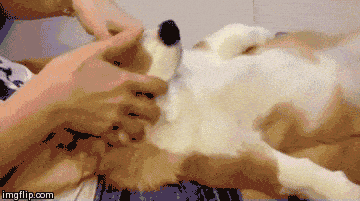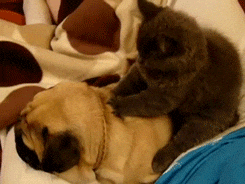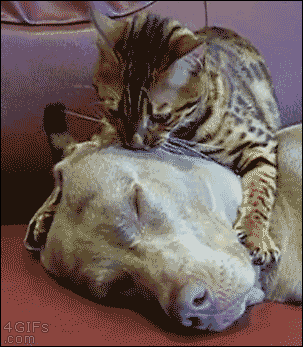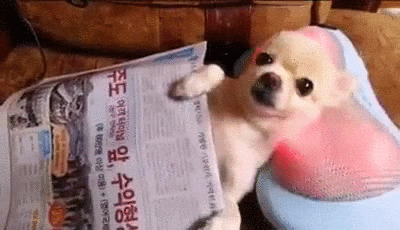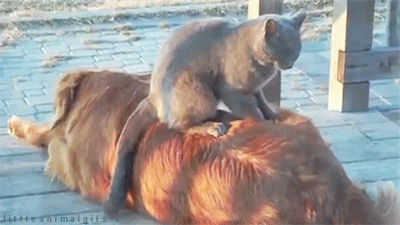 ---
SHOP NOW